How to get your steward position on oil rigs
If you are reading this post sure you heard about some positions on oil rigs that do not require any specific skills and degree. Among them are roustabouts, roughnecks, galley hands, floorhand, utility hand, general labors and stewards. All of these jobs are the so-called entry level positions, which give you opportunity to start your offshore career and get more qualified job in future.
One of the main thing you should pay attention to is the correctly written CV in the form of standardized resumé.
Please allow me to present my application for the position of Steward with your company.
I possess the necessary knowledge to fill this position. Also, throughout my professional activities, I am able to successfully capitalize and develop my professional skills and qualities of decision making and action. With me working in this area, you will find that I am a dedicated professional, I have excellent communication skills, I'm easily adapt to a new team and the tasks considered as a challenge.
I hope these lines will be another reason to consider my CV and look forward to the response from your side. For more information about me and my work please do not hesitate to contact me.
Curriculum vitae
First Name: ANDREI - FLORIN
Family Name: TUDOR
Date & Place of Birth: 01.05.1987 & CONSTANTZA
Nationality: ROMANIA
Present Address: 11B. Basarabiei Str. 907300, Valu Lui Traian, Constantza, ROMANIA
Personal Mobile Number: 0040.769.147927
Email Address: andrey_td@yahoo.com
Nearest Airport: HENRI COANDA / OTOPENI / BUCHAREST - ROMANIA
Passport Country of Issue: ROMANIA, Passport Place Issued: CONSTANTA
Passport Number: 50505184, Date Issued: 07.12.2010, Date Expires: 07.12.2015
Height / Weight / PPE: 188 CM / 88 KGS / Safety Shows Size 43 / Coverall Size XXL

Summary
Experience in maintenance activities such as world product of the service performed to maintain intact and healthy. Maintain a good atmosphere in clean, fresh and ambience all around. Solving crew requirements and what is needed to please them in the best way possible. Also possess additional skills.
Catering staff on oil drilling platforms is an important part of personnel. Thus it permanently needs newcomers on positions of unskilled jobs like galley hand, floorhand, general laborer and, of course, the steward.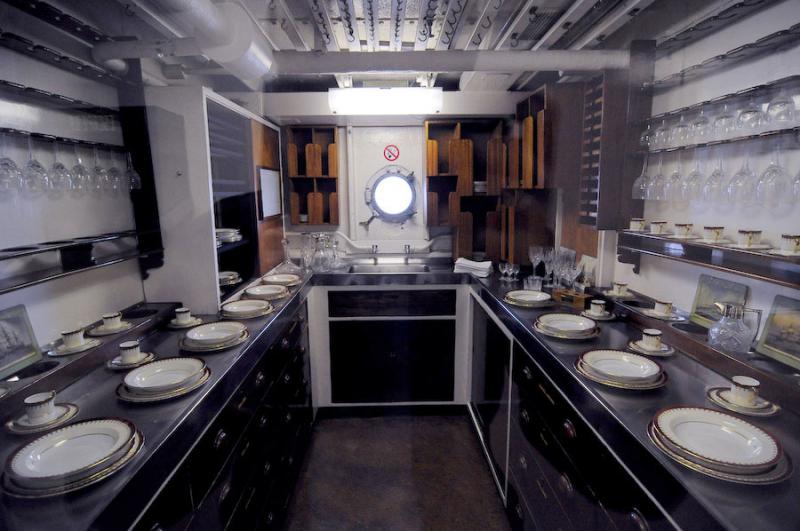 What are the duties of offshore steward?
Housekeeping management in accommodation areas
Helping with the preparation and serving of food
Ensuring all communal areas are kept clean and tidy
Carry out the disembark of supplies
Reports maintenance requirements
What are the requirements for this position?
To get this position you do not need any special skills or qualifications. All you need is to pass simple trainee course and get your Offshore survival certificate and Offshore medical certificate. These certificates are essential for absolutely every worker on offshore oil rigging platform.
What is the average salary of steward on oil rig?
It varies according to your skills and experience £28,000 - £33,000.
Employment History
Steward - Horizon / GSP / Cyprus - August 2012 - March 2013. I have developed work activity on the Jack-up Barge.
Experience in maintaining a good ambience and a clean and tidy get up.
Skills to run and manage the catering section.
Keeping quest' cabin clean and tidy
Making beds and replacing sheets and beddings
Supplying fresh toiletries
Vacuuming floors
Cleaning the bathroom showers and toilets
Steward - JASCON 30 / STG Group / UAE - January 2012 - May 2012. I have developed work activity on the DP3 PLB vessel.
Cabin's & offices cleaning, mess room-galley helper, cook helper
Keep guests' cabins dirt free and neat
Make beds
Replace stocks of supplies for instance shampoo and soap
Clean and wash cutlery
Provide fresh linen
Steward - Polar Queen / ACERGY / UK - February 2011 - December 2011
I have developed work activity on the DP 2 DSV vessel.
Assisted in the cleaning and organizing of the Food Outlets
Sort dirty ware so that it can be exposed to the dish or pot machine appropriately
Washed all ware and replace in storage areas
Cleaned kettles, tilted skillets, pots and pans quickly and fully so cooks can do their work
Performed other job related duties as assigned by management
Education History

Maritime University Oct 2007 - Jun 2012, Engineering Naval and Navigation.
Diploma and Certificate
COC Deck Officer Cadet,
Seaman Book,
BOSIET,
Hygiene Certificate
Bartender-Waiter
Valid Seafarers Medical
Personal Survival Techniques,
Medical Exam,
Yellow Fever,
Advanced Fire Fighting,
Medical First Aids,
Maritime English,
Personal Safety and Social Responsibilities on Board Ships,
Skills and Abilities

Good communication skills, attention to details, a welcoming, friendly and helpful attitude. Very tactful and diplomatic, a logical approach to work, high degree of attention to detail. Proven record of working as part of a team,
Demonstrated ability to deal with special or difficult situations,
Profound ability to work professionally under pressure
Computer literate in Windows applications (Excel / MS Word / Outlook / Power Point)
Languages: English

Additional Information
Long term Contract, salary in EURO per month plus benefits
Economic College Sep 2002 - Jun 2006, Bookkeeping.