Assisting candidates without experience and professionals alike to find work on oil rigs
Oil Rig Jobs Online
RigjobsOnline has been designed as a meeting place for the job seekers wishing to pursue or already pursuing a career in global oil & gas industry. We are neither recruiters nor professional advisors on careers.
The aim of this informational resource is to provide hopefully reliable and unbiased information about trends and opportunities in the domain of both land based and offshore oil exploration and production with emphasis on the offshore oil rigs, and to provide platform for discussions on the topics that interest both actual oil workers and job seekers from one side, and employers looking for good fits for the oil companies they own, operate, or work for, from the other.
Whether you are oil drilling installation manager, mechanical engineer, exploration geologist, college graduate or holder of certificate of a government sponsored oilfield training program, or electrician, toolpusher or an ordinary guy just looking to set your foot in the door in the capacity of ordinary roustabout - if lucky to land that most popular entry-level position on oil rigs in Louisiana or Alaska - and then move up career ladder, everyone is welcome to read our hopefully interesting reviews and articles and join oil rig employment forum discussions.
Offshore oil drilling jobs in Australia

Lots of offshore oil drilling jobs are available in Australia region, which makes Australia especially interesting for both entry level and experienced candidates aspiring to fill every kind of vacancy in the worldwide oil exploration industry. If we take Perth area only, there are over 50 different oil drilling and gas operating companies that continuously hire personnel, including entry level workers with no previous experience needed, such as roustabouts and roughnecks paying them extremely good salary. If you are able to follow simple advice, you've got every chance to get employed with one or other of these companies, provided your physical condition is on the due level. Until you gain sufficient expertise, skills and competence in the position you've been hired for, you gonna be classified as greenhand, within specific oil rig industry terms.
Australia oil rig jobs. Getting started
Getting started has been always hard within this industry, especially when it comes to landing your very first job on Australian oil rigs. From the other hand, just a little bit of your own research on the Internet would confirm there's plenty of offers from head hunters and Australian oil drilling companies themselves - the companies are interested in inflow of new workforce to replace the old one as it ages. Yes, new oil rig vacancies have always been and will be available out there for the taking on the Australian oil drilling platforms, even for people without any previous experience of actually having worked offshore.
Requirements for oil rig job candidates, offshore and land based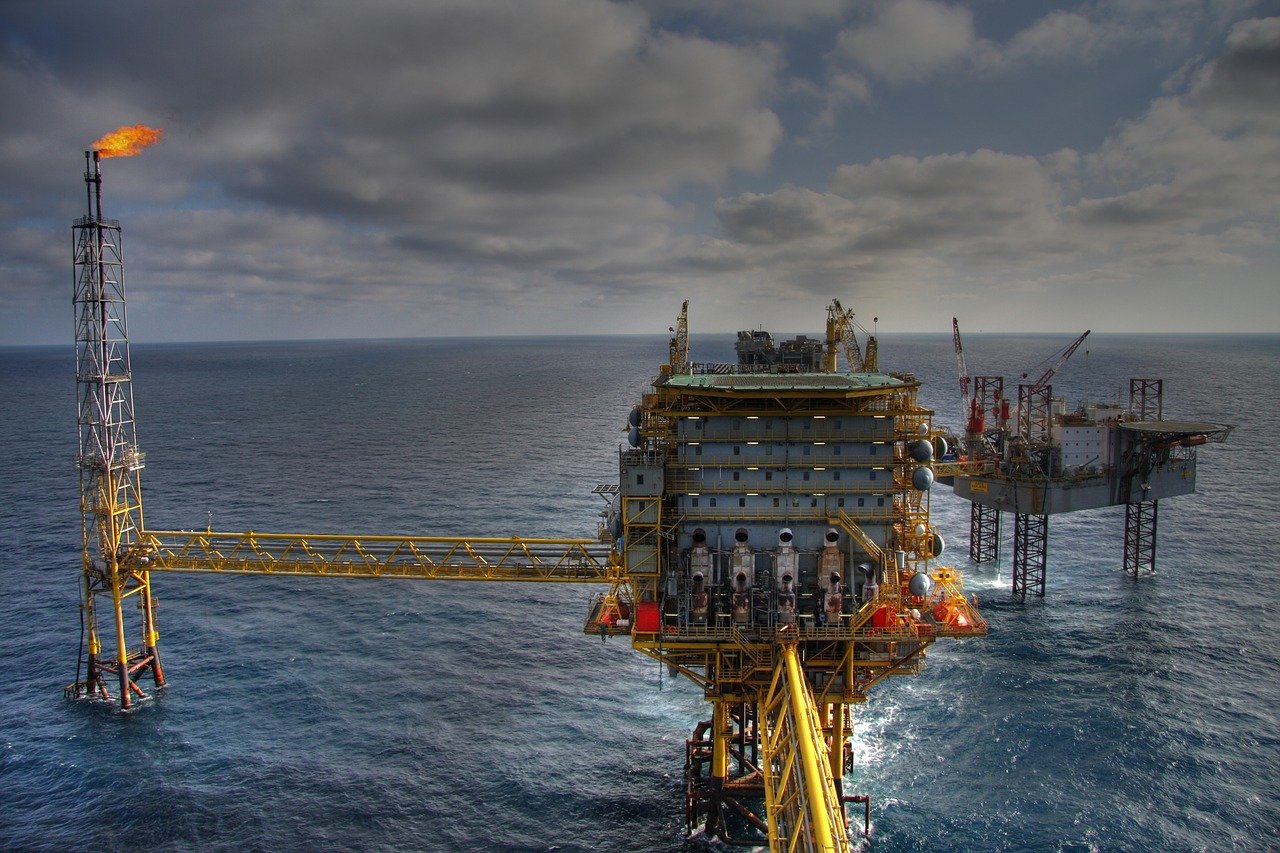 To be completely realistic, to get no experience starter job in the oil drilling industry is rather often problematic, especially offshore, if you are just a person from the street who even can't explain who referred you and don't have a clue whether that person has had anything at all to do with the oil rigs. If you don't care to go further, then just read a couple of the articles dedicated to another oil rig offshore the Gulf of Mexico or oilfields boom in North Dakota at your preparation phase before you send out your CV to potential employers, you are most likely wasting not only your time, but also the truly prescious time of the recruting agents working for the oil drilling companies.
Oil Rig Jobs in Europe
It isn't obligatory that you were citizen of the EU to work on oil rigs in Europe, though visa and valid passport may be required. As for the permission to be employed and some of other paperwork, it the oil company or a recruiter who will normally take care of that after you have been assigned to work at certain on or offshore oil rig in Europe. The main requirement for a successful candidate is that that individual should be in perfect health with 100% eyesight and hearing and never requiring to use medication to control any health problem or state. If applicant aplies for a position that requires working physically on oil rigs in Europe, you should be strong enough even if you work in catering like galley hand.
Working On US Oil Rigs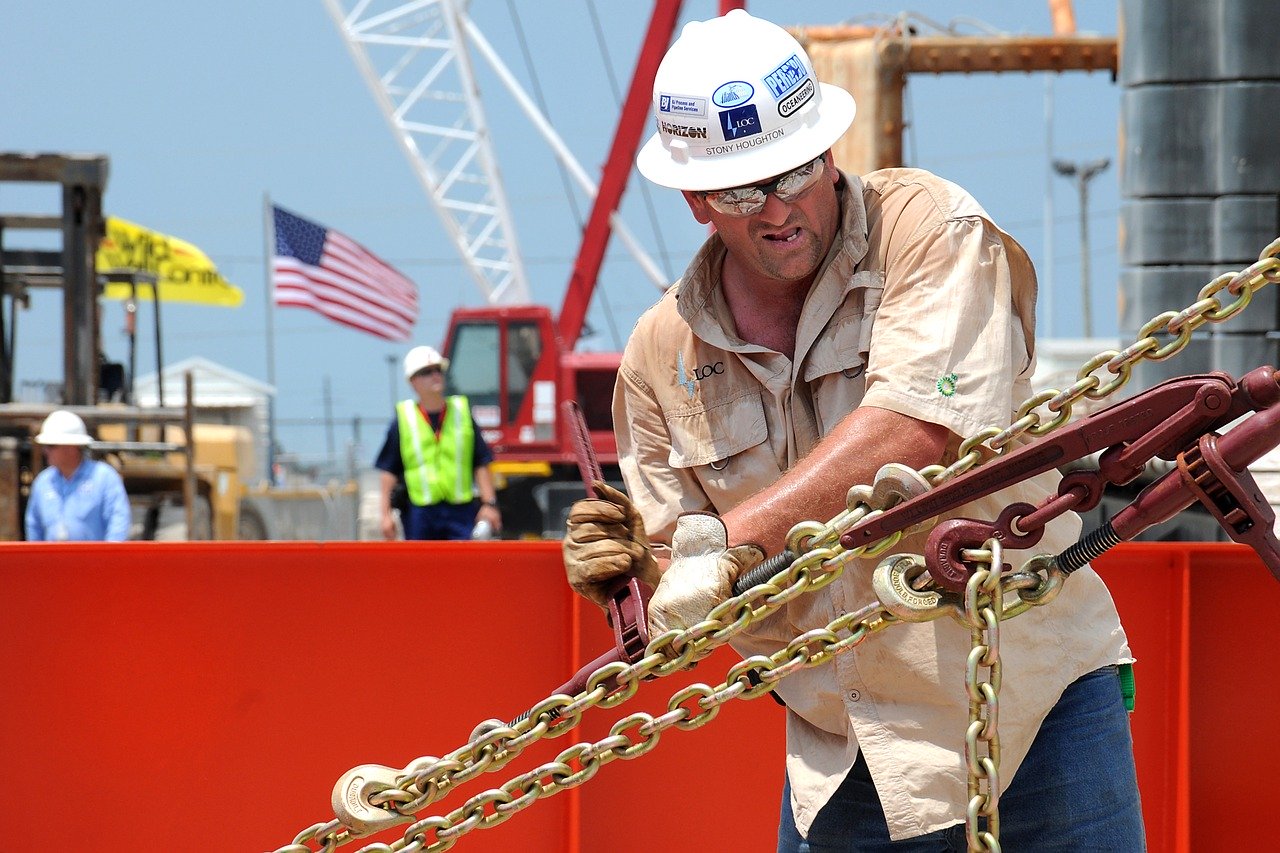 The wages for the same positions on the US and Canada offshore oil rigs across the industry differ substantially, but if we take as starting point the salary for most popular entry level position of roustabout, a laborer, performing simple physical work aboard offshore oil rigs, the wages start between $1,600 up to $2,600 per week for greenhands with average wage for an offshore roustabout being $US 24.70 or $US 51,400 per annum. Add to that benefits such as free meals and housing, free transportation to and from the place, where the oil drilling facility is located, and customary bonuses. For the roustabouts working on the drill deck, the average salary stays somewhere around $54,000 per year. Just remember now that statistically 50 percent of the US population live on $46,000 or less a year.
Oil and Gas Recruiting - High Paying Oil Rig Jobs
To get cleared to start working on offshore oil installation regardless of the type, a person is required to be IADC Card holder (IADC stands for International Association of Drilling Contractors) confirming that he or she has had the authorized number of hours of basic classroom training covering main aspects of onshore and offshore drilling theory and practice, and the safety rules and measures to be observed. Needless to remind, but still let's put it clear once again: no person will ever be allowed to set their foot on the deck of offshore oil rig unless they can produce their valid offshore survival certificate (BOSIET, FOET, HUET, MIST or equivalent).
Oil Jobs On Offshore Rigs With No Experience
Get hired in the offshore oil drilling sector and change your life dramatically. Only six month working, while getting salary twice or even three times exceeding the remuneration you'd earn on land in any industry, other than oil & gas for the same job. Stop working for a fraction of your skills worth now.
Offshore Workers Needed
Manual Labor Workers With No Experience Are Required. Not all jobs on offshore oil rigs require experience or education, and every healthy person between 18 - 55 years of age has chance to get hired as offshore roustabout, the job title most often associated with high salaries one might earn at sea based oil drilling platforms. You also have a chance, even if you've just read on the Internet what work and life on an offshore oil platform could be like. The good piece of news is the following: experience or no experience, but if you have good sense and can follow some simple advice, your chances of getting hired to one of entry-level positions like roustabout immediately soar.
Salaries on oil rigs rise while the demand for oil rig workers grow
There has been really so much discussion as to whether an oil rig job seeker can get hired for offshore oil rig job, even if he doesn't have any prior experience, yet the issue all the same remains hot topic. Opinions differ, but the truth must be somewhere in the middle, and, probably, the chances and the hopes of landing that dream roustabout or electrician job are valid for people without experience. Not for every next Joe from the street, though.
Oil Rig Jobs - Median Income
Currently there are around 170,000 people working on offshore and land based oil rigs across the territory of the USA and Alaska at any given time. High rate of risk and workplace conditions that are often dangerous, along with the direct exposure to harsh weather/climate provide the explanation as for the reasons why jobs on offshore oil rigs are paid so exceptionally well. At times they do pay exponentially better, twice and even three times more than salaries and wages workers earn in similar positions in the other indusries that are predominantly land based. That's also reason number one why oil rig jobs were ranked the second worst employment in the year 2012 by CareerCast.
How to become a galley hand on offshore oil rigs
Though job of galley hand on offshore rig is one of the simplest, safest (you work indoors), and requires neither previous experience, education, training not to say about high-tech skills, it's still the position a lot of people compete for. Therefore it is still hard to get recruited, especially if you state in your resumé you've never had so far an opportunity to work on oil rigs.
How to become a Derrickman on an Oil Rig
The main requirement for a person, who wants to become a Derrickman (sometimes called Derrickhand) on offshore oil rigs, is that the candidate be physically fit, hardy and agile when working at height. As well the fit should demonstrate the ability to easily enough sustain the exposure to some of the extremely hot flows of the heated air he is supposed to work in while on the top of the derrick. It's a fatiguing, physically exhausting job requiring extreme endurance. Be ready to get filthy, while working on the top of derrick, it's also a very dirty job. You will be spending much of time on the "monkey board" - a small platform up the rig's derrick, so you have to be sure you feel OK about climbing and staying at high altitudes.
Job Search Tips for Oil Rig Jobs
Regardless of upsurges and recessions, petroleum industry is growing at a bigger rate than ever, while the employment forecasts as for the number of the new vacancies in both offshore and land based oil and gas drilling in major oil producing countries like Brazil, the USA, Australia and Saudi Arabia will keep increasing, offering more career opportunities for both young and older job seekers. There is no matter whether you have offshore experience or whether you are newbie to this industry you definitely could and must try to find your job overseas. Following our professional assistants' step by step tips you can succeed for sure.
Roustabout job openings in Louisiana
Although land based oil & gas oil rigs are located in 48 states across the USA, territorially the whole of 60% of the onshore oil rig workers are employed on the oil rigs in 4 states only. These leading US oil production states are Oklahoma, Texas, California, and Louisiana. As you can see, three states out of the four, with the exception of Oklahoma, border on the Atlantic or Pacific Ocean. The upsream companies extracting oil and gas on the territories of the 3 states have oil drilling facilities both on land and offshore.
How to get offshore job with no experience
Oil and Gas Opportunities for Graduates
While numerous employment opportunities are available on rigs for candidates who are mechanically or technically inclined, these applicants are more likely to get hired at best for an entry level oil rig position like roustabout or galley hand in catering. It's low end, tedious, often dirty work, who no one else wants to do and where the monetary compensation and
Salaries in oil drilling industry
Roustabouts, are general laborers doing every kind of manual labor on oil rigs like lifting, carrying, moving around different mechanisms, cleaning and painting everything that needs to be painted on an offshore oil rig. Since oil rig is essentially metal structure, there's always much to paint. In fact, Roustabouts do every type of manual work nobody else wants to do. This is the lowest rung position on the drilling deck, and according to BrassMein the salary for that position range between $US 45,000 and $US 55,000 a year, depending on many factors.
What is Greenhand Certification?
A standard Greenhand Certification is a 5-day course widely available from different training providers with focus on offshore oil industry that gets students instructed in areas like Introduction to Drilling Operations, Working Safely, Helicopter & Helideck Safety, Manual Handling, COSHH, Working at Heights, and Banksman & Slinging. Greenhand Certification course aims at helping offshore oil rig job seekers raise the awareness of life of workers and the duties entry level positions would normally require to perform an harsh and life threatening environment while working on offshore oil rigs. This kind of certification by the UK upstream oil industry is widely recognized worldwide, therefore I dare to recommend it, if you're seriously regarding a career on offshore oil rigs.